Vegetation assessment, description and mapping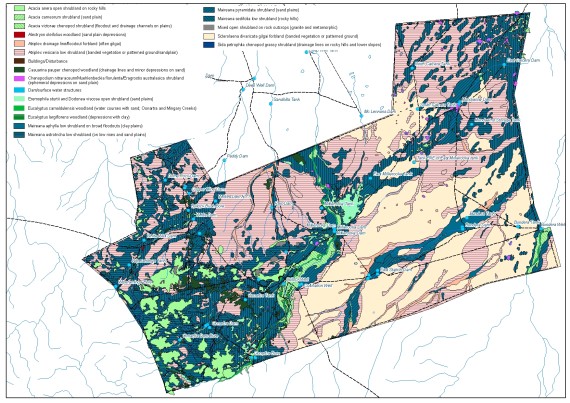 Patterns of natural vegetation or habitat types – across the globe and at fine scales – strongly or subtly reflect the diversity of the living world and its response to the non-living 'drivers' like water, temperature, rock type, terrain and soil fertility. Some workers even assert habitat types represent a kind of surrogate for biodiversity and thus if you adequately protect the full range of habitats, you are also protecting the full range of biodiversity. Whatever the truth of this assumption, it is clear that an understanding of natural vegetation patterns is fundamental to the study and conservation of biodiversity.
Paul has been actively involved with reading, assessing, describing, analysing and mapping natural vegetation patterns since the early days of his career. He is particularly passionate about the importance of fine-scale patterns in understanding the big picture and underpinning the day-to-day decision making faced by conservation managers. He has participated in detailed vegetation assessment, description and mapping projects extensively in Victoria and all over Australia during his time with Bush Heritage.
Services include: advising on the strategies, methods and utility of describing extant natural vegetation patterns at fine and broader scales; planning and implementing extant vegetation assessments using a combination of field and remote sensing techniques; analysing, describing and mapping extant vegetation patterns; reconstructing pre-European vegetation patterns from spatially explicit historic data; reporting and interpreting results for use in day-to-day conservation management.